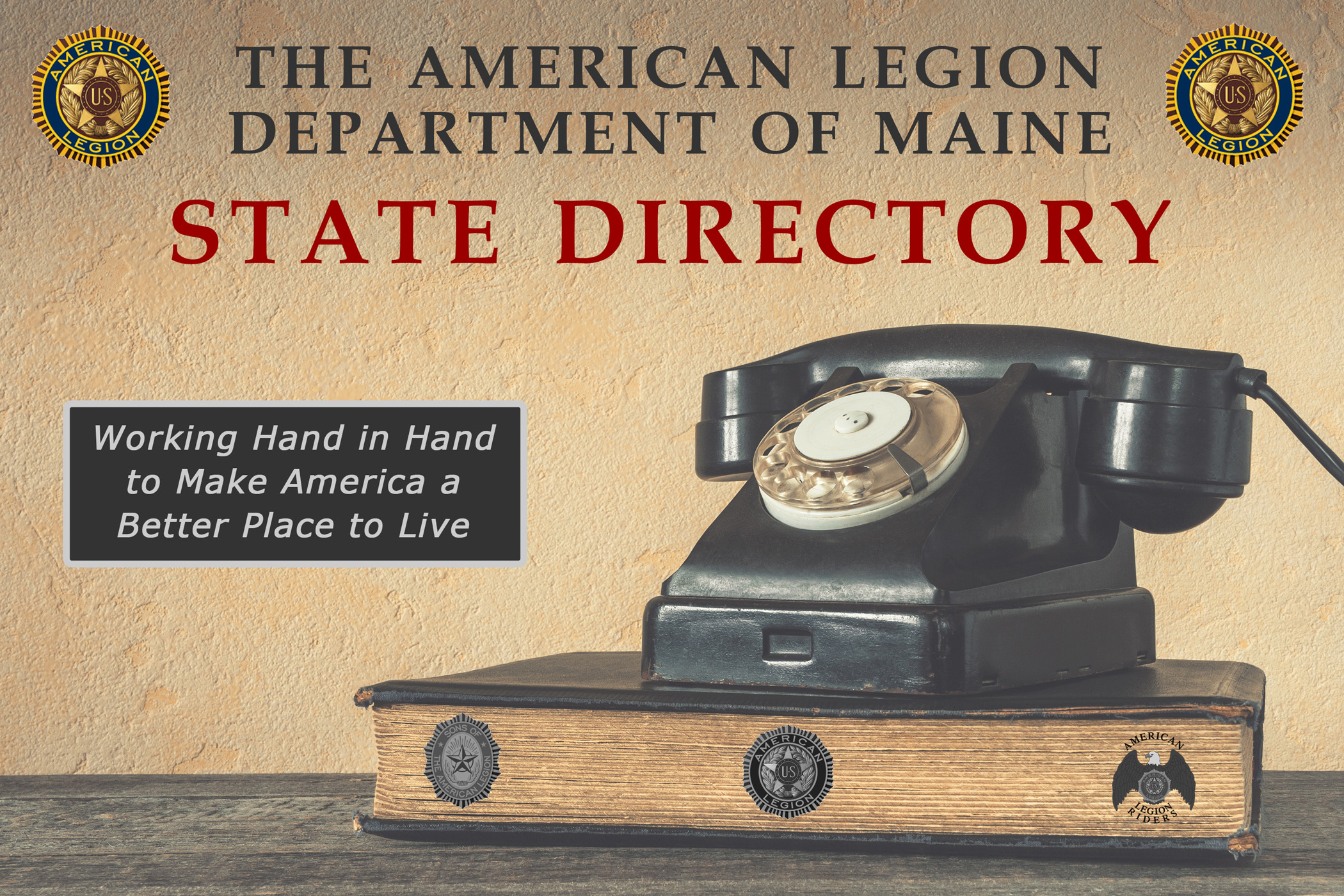 Click on the image above to open a copy of The American Legion, Department of Maine State Directory
This document is password protected. Please call 207-873-3229 or email Department HQ for the password.
Shortcut when Using the Directory
:
Use the following shortcut (CTRL F) to locate a Post name, town, officer, etc.
1. Press the

Ctrl

key (located on the bottom left hand side of your keyboard) and press the

F

key at the same time.
2. Type what you would like to locate in the

Find

box and press

Next

.
How to Print One Page or Multiple Pages
:
1.

To print one page or multiple pages, click on the print icon or press

Ctrl P

.
2. Under Pages to Print, click Pages and type the page or pages you would like to print in the box to the right.
3. Press Print.