---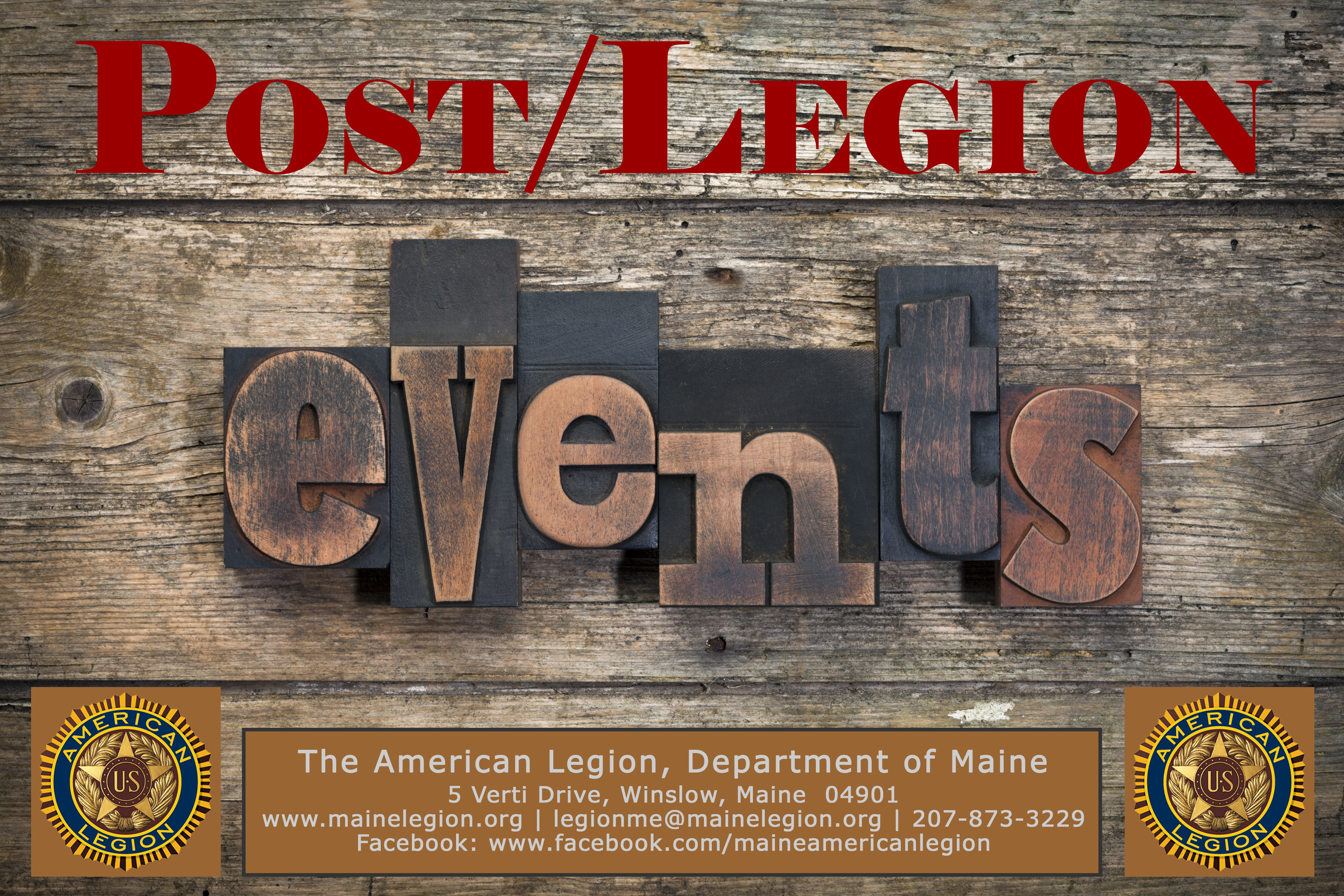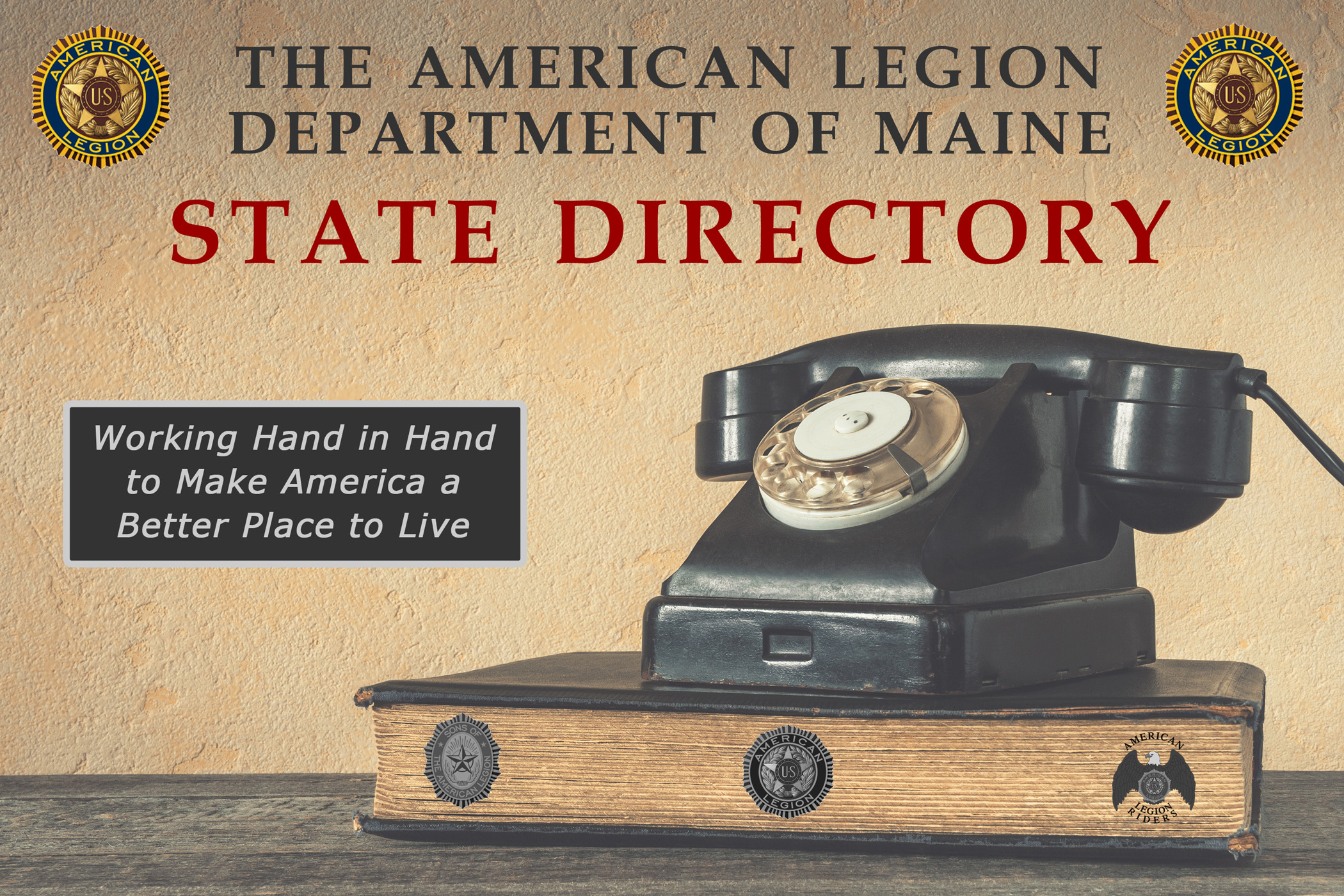 The Directory is now password protected. Please call 207-873-3229 or email Department HQ for the password.
---

November Issue (Digital Version)
November 2023 Issue (pdf version)

Click here for TML Archives
---
| | |
| --- | --- |
| | Lots of New Information Including Hyperlinked Business Ads to Websites, Photos, Legion Programs & More! |
---
Promote your Business with Maine American Legion and Help Support Veterans in the State of Maine!
Deadline for Submission is May 10, 2024
Please see below information on how to sponsor ad space or make a donation.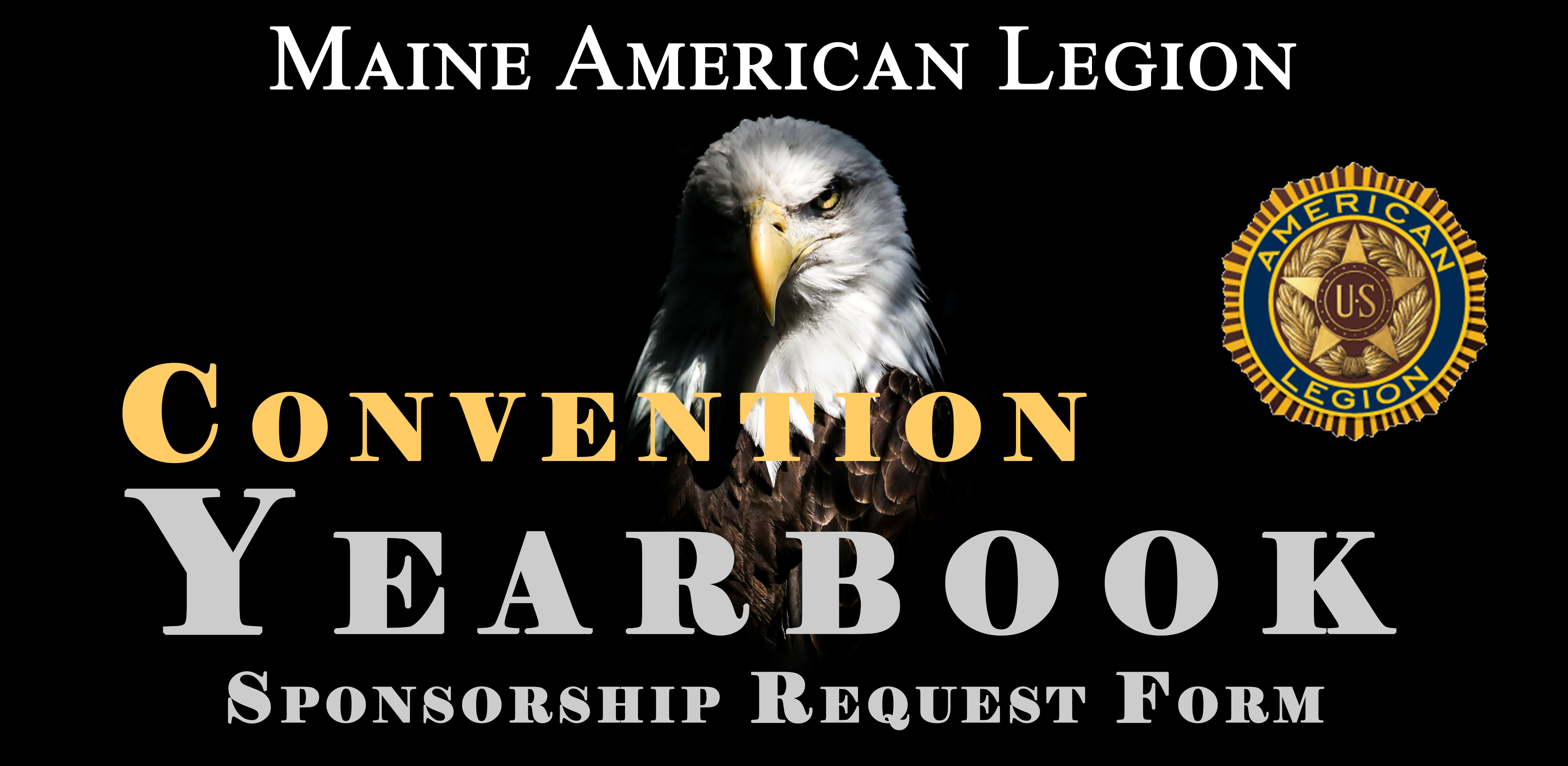 Convention Yearbook Sponsorship Request Form - Fillable
To submit your sponsorship display ad and payment, click the above image of the
Maine American Legion Convention Yearbook Sponsorship Request Form.
A fillable form is also available for printing by clicking on the Convention Yearbook Sponsorship Request Form - Fillable . Please call 207-873-3229 Ext. 2 for more information.

DONATIONS WELCOMED & APPRECIATED!!!
No time to create an ad! We also welcome individual and business donations!

Please consider donating today to make a difference in support of our Maine Veterans by clicking on the CONVENTION YEARBOOK DONATIONS WELCOMED button below. Make sure to click on "Donate with a Debit or Credit Card" which is located under Donate by PayPal.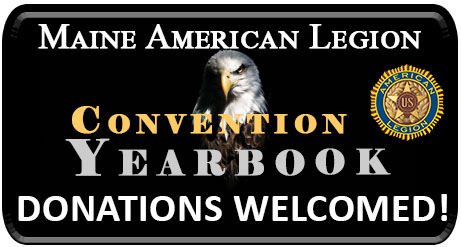 ***All contributions will be listed in our Annual State Convention Yearbook which will be made available online at www.mainelegion.org.***

Donations may also be made by check payable to The American Legion, Department of Maine, earmarked "Yearbook Program". Mail to: The American Legion, Department of Maine, 5 Verti Drive, Winslow, ME. 04901-0727.

THANK YOU IN ADVANCE FOR YOUR SUPPORT!
---
MyLegion.org Training Videos, Resources, and more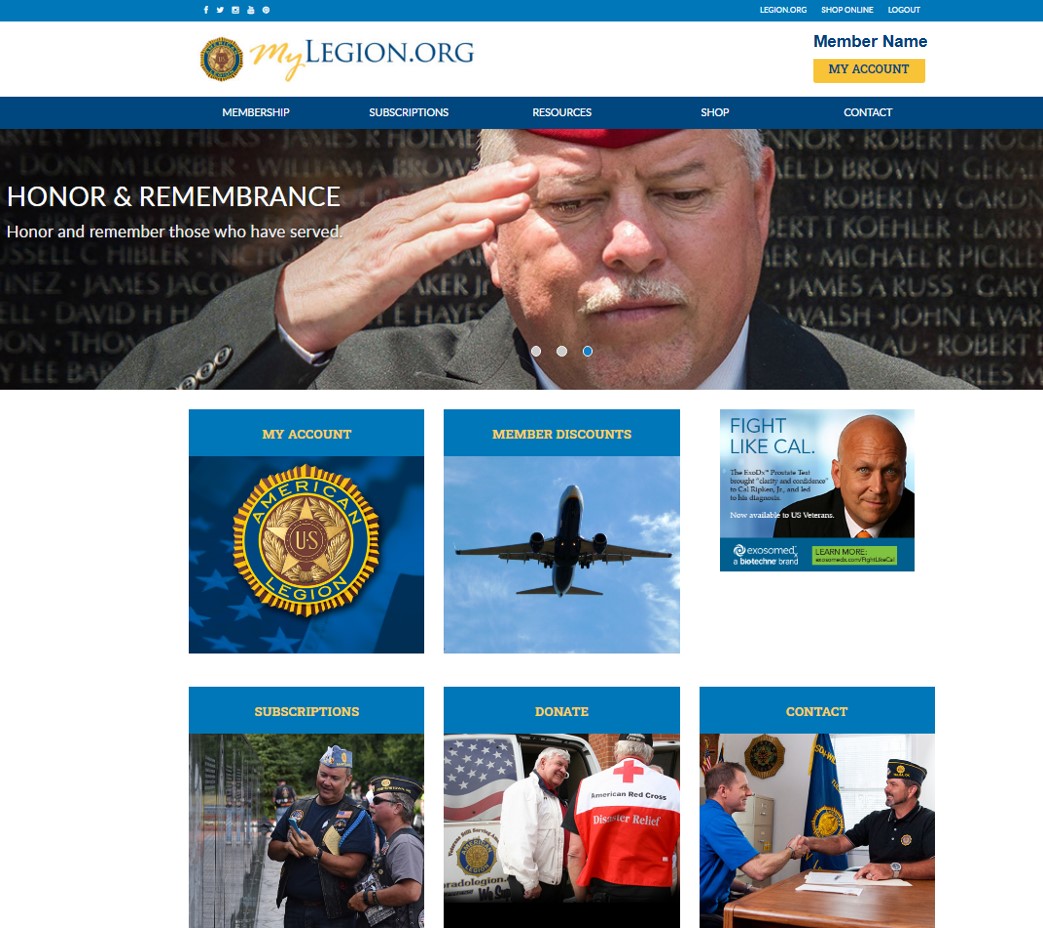 New Step-By-Step Instructions & Other Resources
to Help with Your MyLegion.org Account/Registration

Useful Step-By-Step Instructions/Information on
Membership Processing, Group Permissions & More!
___________________________________________________

MyLegion Video Training Series
A Complete Overview of MyLegion.org (PDF format )
A Complete Overview of MyLegion.org - Powerpoint (PPTX Format)

Note: The last Tuesday of each month American Legion National Headquarters staff will present 60 to 90-minute sessions on topics aimed at post commanders and adjutants. Each session will be recorded and made available for later viewing. Please visit Training Tuesdays for the next scheduled training session.
---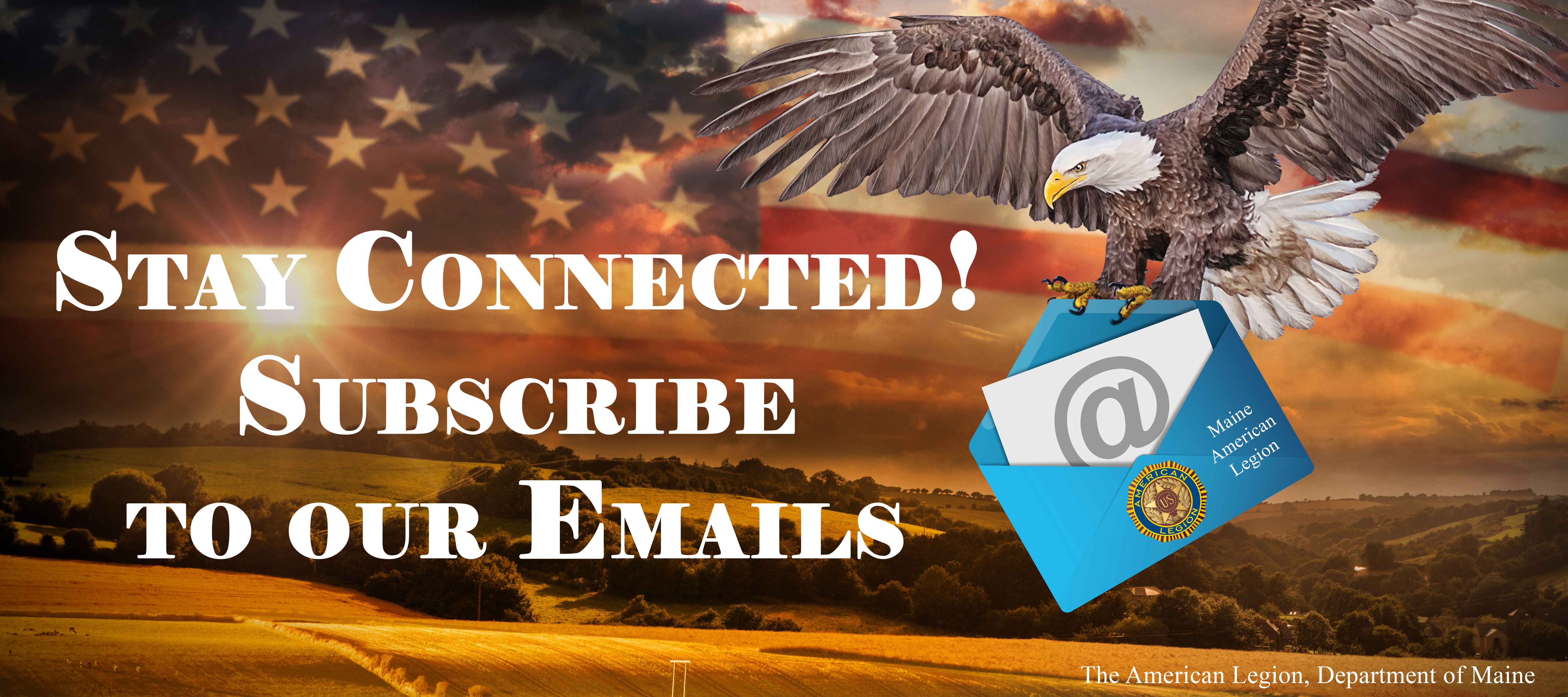 ---
---
THE AMERICAN LEGION
NATIONAL COMMANDER Daniel J. Seehafer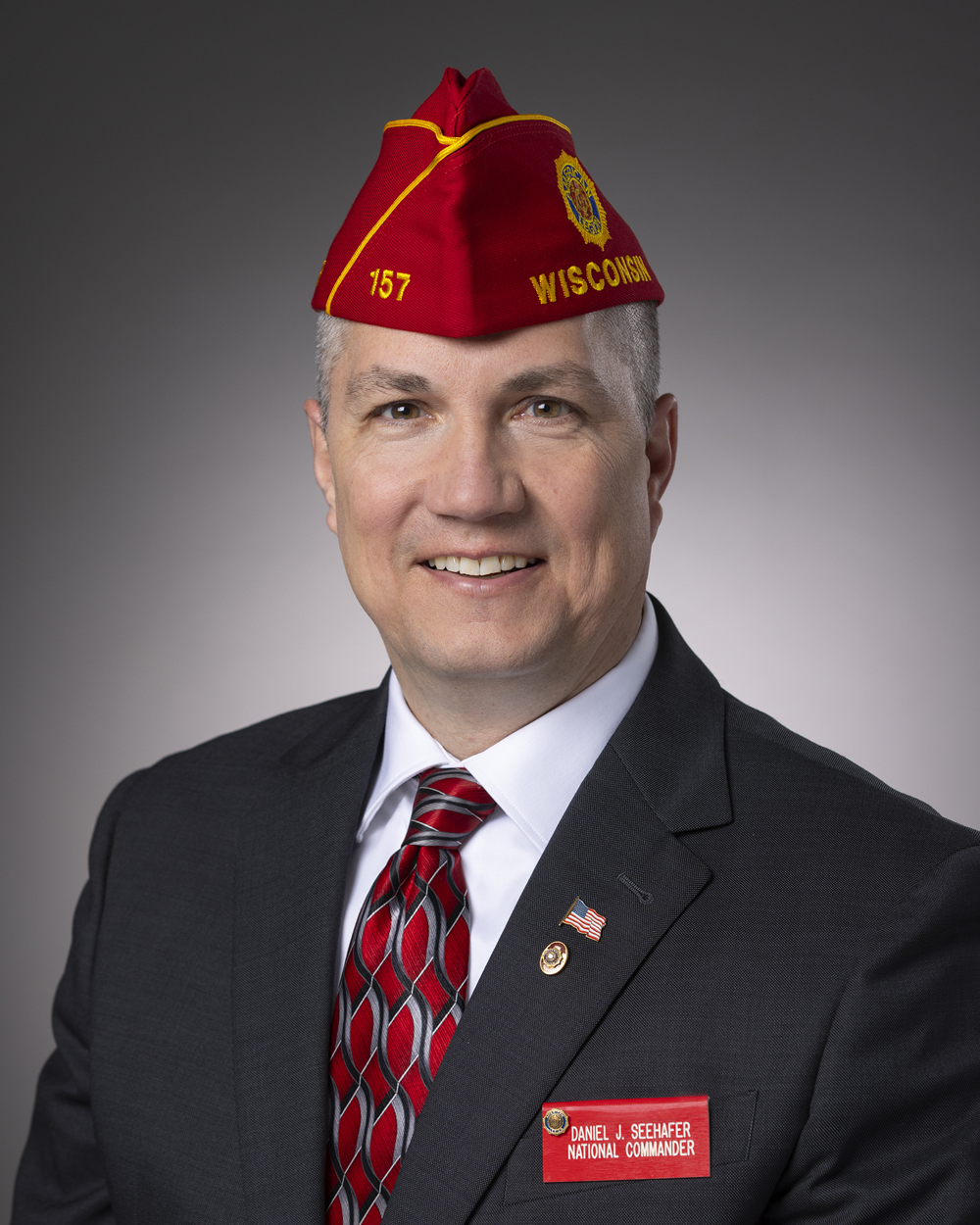 Daniel J. Seehafer will visit the Department of Maine on
November 3 - November 5, 2023

National Commander Seehafer's Itinerary

Daniel J. Seehafer was elected National Commander of The American Legion at the 104th National Convention at the Charlotte Convention Center in Charlotte, N.C., on Thursday, August 31. He is continuing the theme of "Be the One," to prevent veteran suicide.
To learn more about Daniel J. Seehafer, click here or visit www.legion.org .

About National Commander Seehafer's Pin Incentive Program and Form
About National Commander Seehafer's Honor Ribbon Program and Form
About National Commander Seehafer's 103 Percent Membership Pin Incentive Program and Form
---

The American Legion Department of Maine Foundation, a 501 (c) (3) charity organization
Please click here or the FOUNDATION tab above to learn more.


AmazonSmile donates to the American Legion Department of Maine Foundation.
Shop AmazonSmile and make a difference today.
http://www.smile.amazon.com



---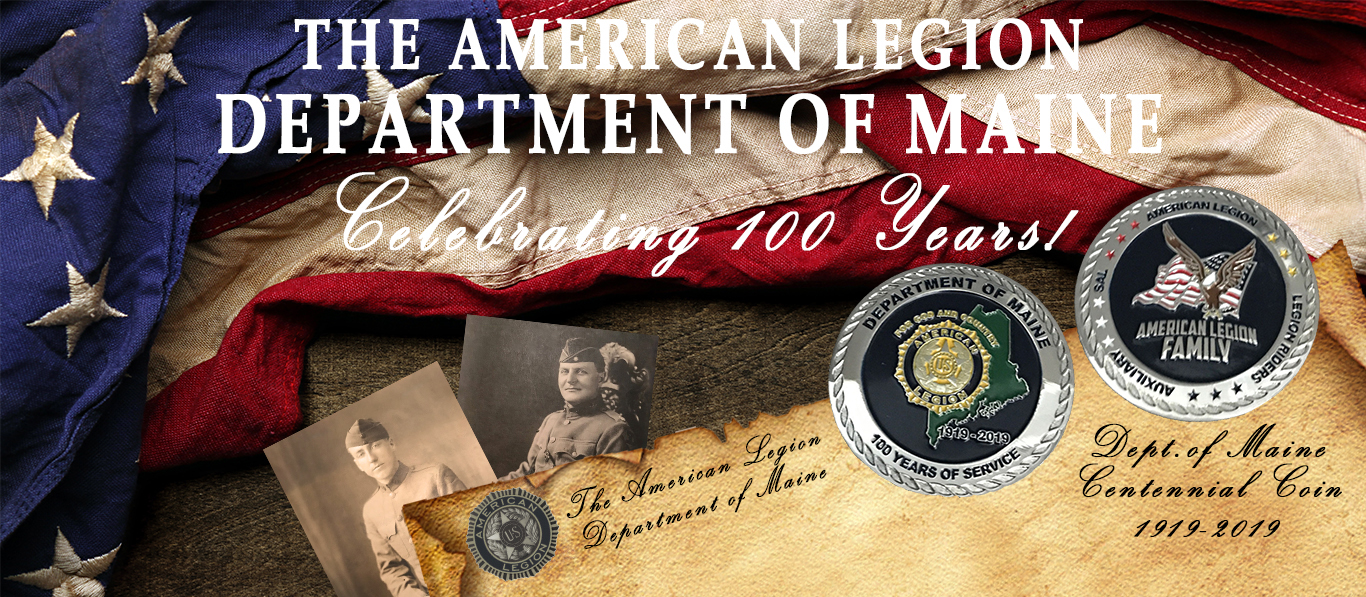 Centennial Coins can be purchased online, or by calling the Department directly at 207-873-3229 . The coins are $10 each plus $5 shipping/handing. Coins are also available for free pick up at Department for $10 each. To purchase your coin, click on the Buy Maine Centennial Coin button below.

ORDER YOUR COIN TODAY WHILE SUPPLIES LAST!



Click here
to learn more about the Department of Maine's Centennial Celebration
---
Click here for Department of Maine Posts
---
To learn how the new online renewal process works for members, Department Officers/Staff and Post Officers
click here
and scroll down to "How it works"
---
MYLEGION.ORG

Access to MyLegion is now open to all Legion Members and Post/Department Leaders.

MyLegion.org is a website designed to connect members of The American Legion to their Post and Department leadership, other veterans with similar interests, and the vast array of services offered at every level of the organization. Click here for more information and access to Mylegion.org.


---



USAA is proud to be the Preferred Provider of Insurance and Financial Services to The American Legion. Please visit usaa.com/legion or call 1-877-699-2654 .
---
Your valued status as a Legionnaire entitles you to LegionCare, up to $5,000.00 in NO COST benefits. But Confirmation is required for full activation.
$5,000.00 NO COST To You Accidental Death Protection if traveling on official American Legion business.
$1,000 Accident Protection for all covered accidents.
NEW: Click here and fill out the attached form.

Legionnaire Benefits Flyer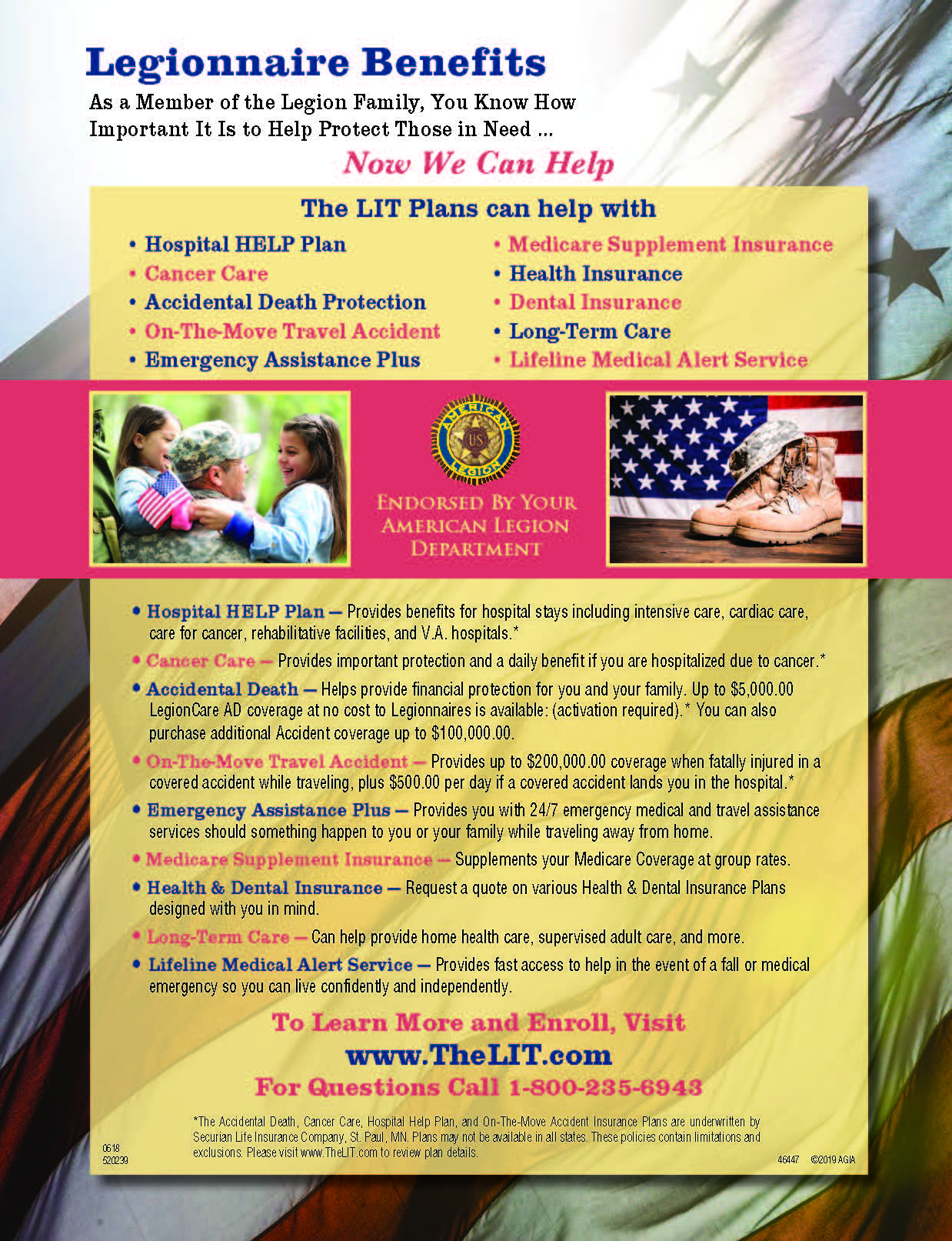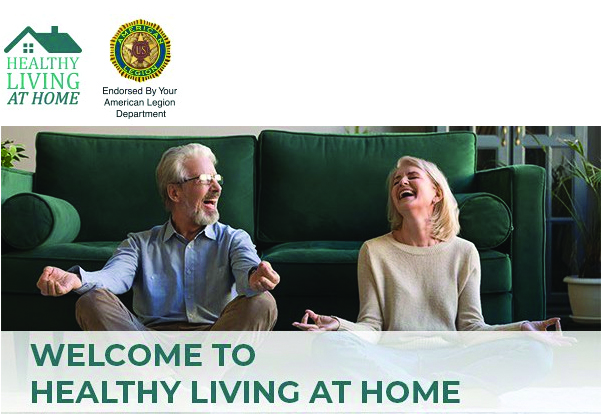 Healthy Living At Home

Who We Are
We're excited to announce our partnership with the Legionnaire Insurance Trust, joining the ranks of those dedicated to assisting the men and women who answered the call to serve our country.

As a valued member of your American Legion Department, you have access to a variety of services and discounts. The goal is simple—to help you and your fellow Legionnaires when you need it most.

Because of the current challenges we now face, it's even MORE important that you feel safe living at home.

Our passion is helping you live a healthy, active, and safe life at home. That is why we've created a place where you can find home medical equipment products that make a direct, positive difference.

PLUS, we deliver your orders right to your door, so there is no need to leave your home!

What We Offer
Whether you worry about slippery bathroom floors, getting in and out of a vehicle, or managing pain that never seems to go away, we have you covered.

How You Benefit
Being a member of your American Legion Department means you receive a unique discount on many of the home products and services we offer.

Follow these simple steps to take advantage of this offer:
Use the special access code LIT-37993 (this gives you access to your discount –

DON'T SKIP THIS STEP)

Once your account is set up, find the items you need and add them to your cart.

Check out and wait for your items to be delivered right to your door!

Thank you,
The Healthy Living at Home team


To learn more about Member Benefits, please
click here
.
---

IRS Filing Requirement for All Posts/Units

Annual Electronic Filing Requirement for Small Exempt Organizations -- Form 990-N (e-Postcard)

Small tax-exempt organizations whose annual gross receipts are normally $25,000 or less may (will for The American Legion) be required to electronically submit Form 990-N, also known as the e-Postcard , unless they choose to file a complete Form 990 or Form 990-EZ.

If you do not file your e-Postcard on time, the IRS will send you a reminder notice but you will not be assessed a penalty for late filing the e-Postcard. However, an organization that fails to file required e-Postcards (or information returns - Forms 990 or 990-EZ) for three consecutive years will automatically lose its tax-exempt status. The revocation of the organization's tax-exempt status will not take place until the filing due date of the third year.

This filing requirement will be mandatory for all American Legion posts and units previously exempted because they did not meet the minimum income level of 25,000 to file a 990 or 990-EZ.

Due Date of the e-Postcard:

The e-Postcard is due every year by the 15th day of the 5th month after the close of your tax year. For example, if your tax year ended on December 31, the e-Postcard is due May 15 of the following year. You cannot file the e-Postcard until after your tax year ends.

---
Military Discharge Requests

If you are a veteran whose home of record at time of entry into the service was the State of Maine then a copy of your DD-214 (or equivalent) may be on file at the Bureau of Veteran's Services.

Please click on the Application Request for Military Discharge link below if you are requesting a discharge from the State of Maine and mail application to the Bureau of Veteran's Services for processing. For more information, please visit www.maine.gov/dvem/bvs/military_discharges.htm

Application Request for Military Discharge

or

The National Personnel Records Center (NPRC) has provided the following website for veterans to gain access to their DD-214s online: http://vetrecs.archives.gov

This may be particularly helpful when a veteran needs a copy of his DD-214 for employment purposes. NPRC is working to make it easier for veterans with computers and Internet access to obtain copies of documents from their military files.

Military veterans and the next of kin of deceased former military members may now use a new online military personnel records system to request documents.

Other individuals with a need for documents must still complete the Standard form 180, which can be downloaded from the online web site. Because the requester will be asked to supply all information essential for NPRC to process the request, delays that normally occur when NPRC has to ask veterans for additional information will be minimized. The new web-based application was designed to provide better service on these requests by eliminating the records centers mailroom and processing time.

Please pass this information on to former military personnel you may know and their dependents.




Get the latest free version of Acrobat Adobe Reader here: